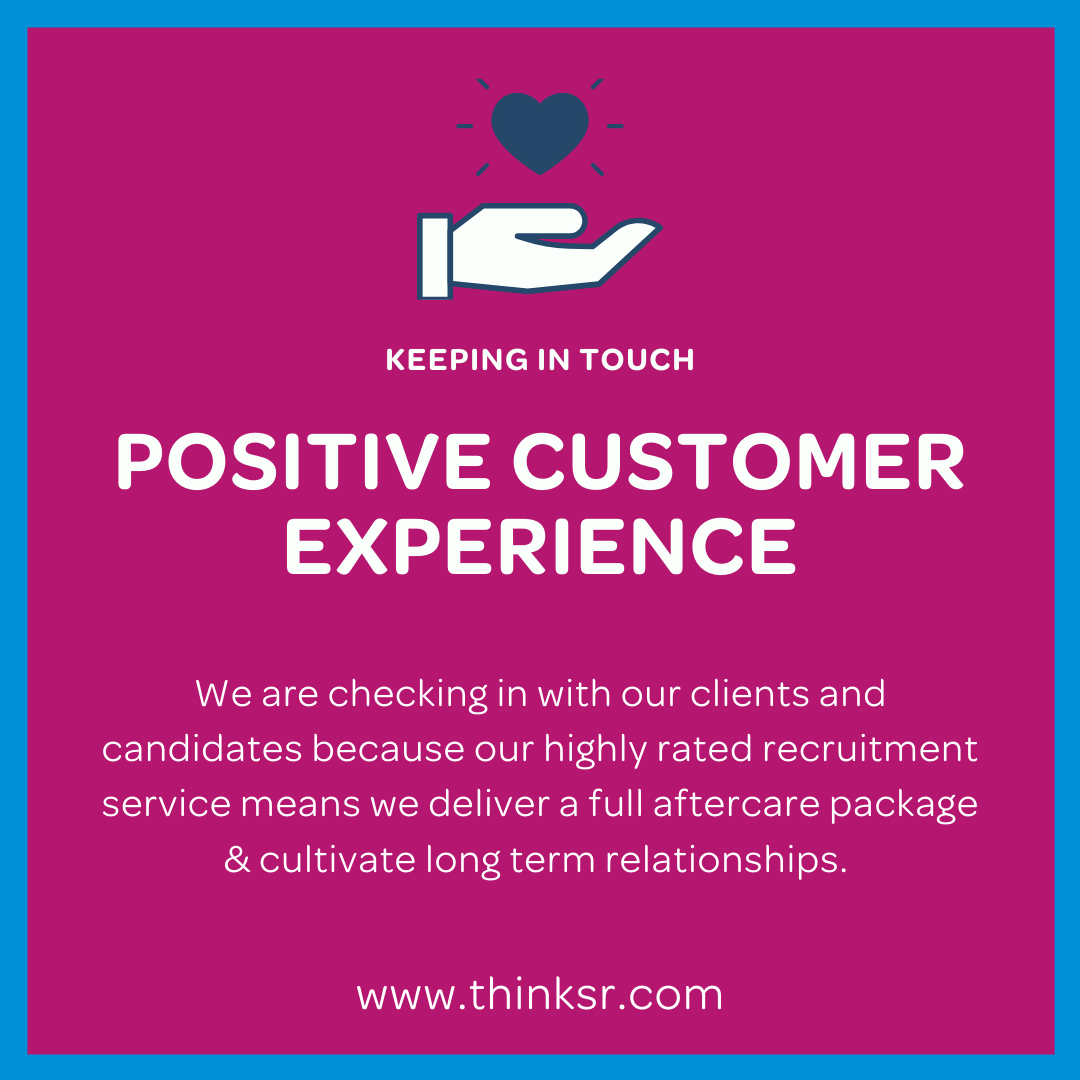 We are finally getting back into our offices and in keeping with social distancing guidelines, making sure there is only a set amount in the office, on rota with working from home. But the point is we are back! It seems like a long time since we were sitting here with the phones buzzing!
When you work in a service industry, you understand that one of the most important things you need to do is deliver a top experience for your customer. From beginning to end.
For us in the recruitment industry, and for Think especially, that means we look after both client and candidate - as long as we are needed. We've taken care of our temp workers during this lockdown period and also have been checking in with lots of our clients and permanantly places staff - some of who just started in new roles before lockdown started.
And we take it a step further than most recruitment agencies. We deliver an aftercare service that means we don't step back until we are 100% sure that both candidate and client are happy and settled with each other. That doesn't mean we hover around, bothering people. But it does mean we keep in touch with them, regulary checking in and ensuring that the relationship is blossoming as we had imagined it.
We continue to keep in touch with our candidates and clients over time, which for us means not just placing someone, grabbing the fee and running for the door. But building our knowledge and relationship with both our clients and the candidate we have placed. It has a feel good factor, a job well done all round. And that's what we are about. And all our returning clients say the same.
And our recent 5 star reviews often mention how our consultants have called or checked up on candidates and clients on a first day and then in the weeks to come and they settle in.
So 'Aftercare' to us is very much as the word says - caring 'after' the inital service when others might have shut the door on the way out, we are most definitely still around to support and make sure both our clients and candidates are happy.
Read our review page to find out what people really think of our service.
Share