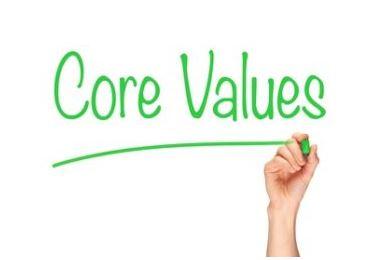 Company values are a set of statements that explain a company's beliefs about people, work and non-negotiable behaviours. They provide a moral compass that guide staff and ultimately shapes the decisions they make.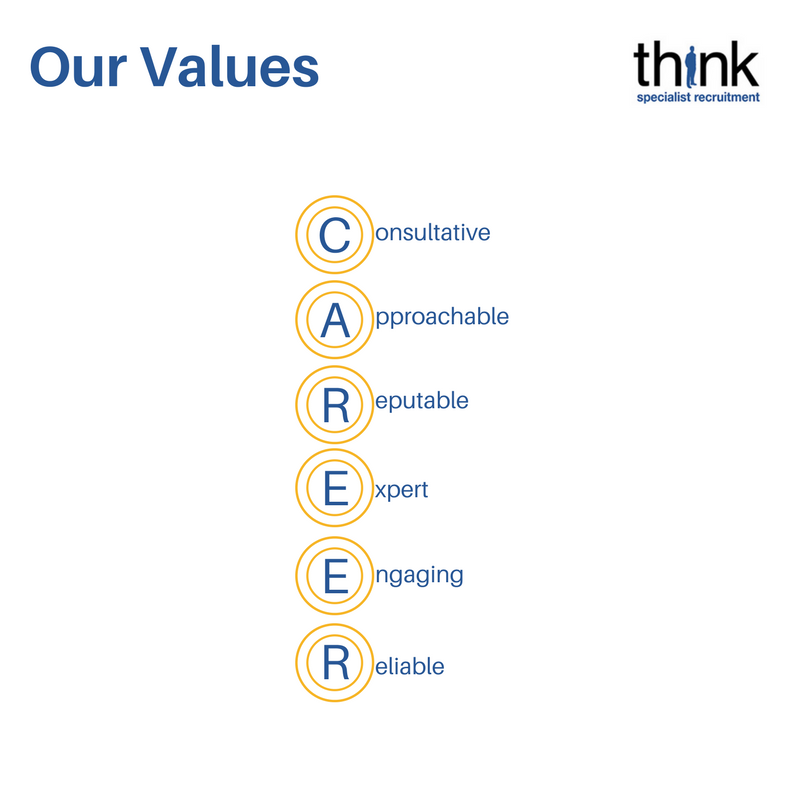 Our Think values don't just live on a poster on our office walls, they are embedded into everything that we do. This ensures we provide the level of service that our clients and candidates have come to expect from Think.
Whilst we are only now publishing them, these values have been being built into Think's DNA since the company was started in 2011. There's a few other values that we follow too, but these are the six that the team have all agreed are at the heart of Think.
It's no suprise that together the core values spell out CAREER. Finding exceptional people great places to work is the reason we exist and positively impacting people's long term careers is our goal.
Share