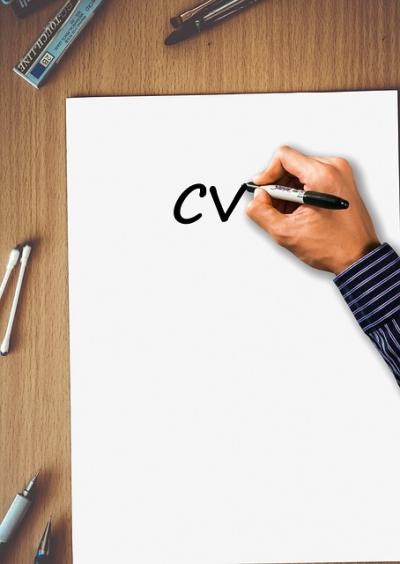 We've previously tackled how to dress to impress and make that first great impression when you interview. Now we want to help you to secure that interview in the first place with some top tips on CV writing.
There's no doubt it's a candidates' market with REC research saying 45% employers will have a shortage of candidates, but that does not mean you're guaranteed a job. You have to demonstrate you're the best person for that job and that starts with your CV.
This needs to be the best representation of yourself it can be, championing all the great experience and skills that will make you the best choice. Even if this is your first CV and you have very limited work experience, what have you done at school or in your home life that can be classed as good experience? What skills does it show you have?
One of the biggest on-line job boards has over 12m CVs stored with 15,000 registered daily. With employers more pushed for time, research suggests they spend less than 10 seconds to review applications. If each CV is given only a matter of seconds, how do you stand out against the competition before being kept or cast aside?
We asked the team here at Think to come up with some Dos and Don'ts for CV writing based on what they see on CVs they receive on a daily basis. Here's their top tips :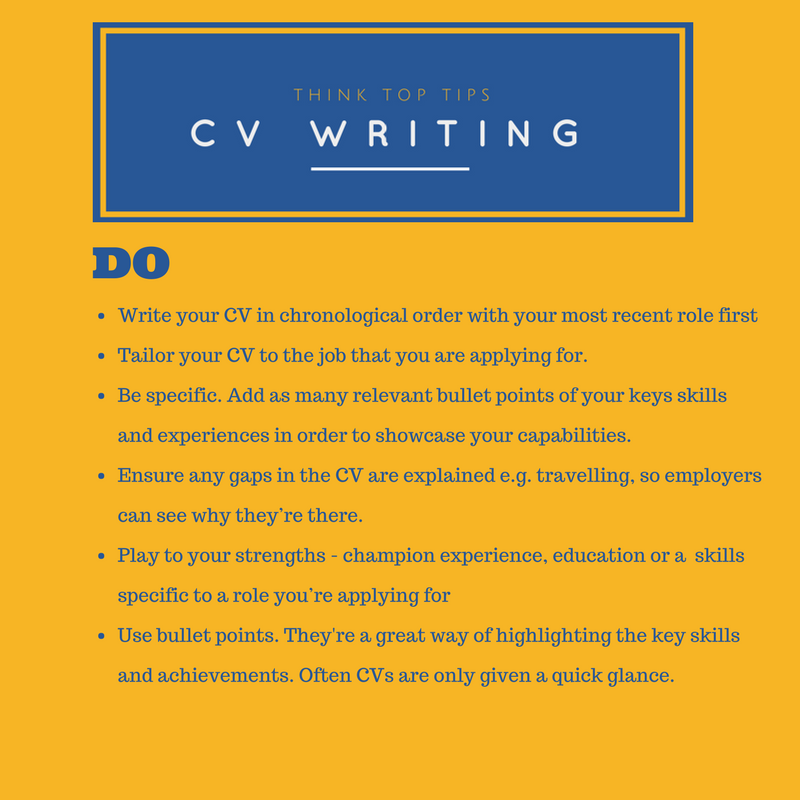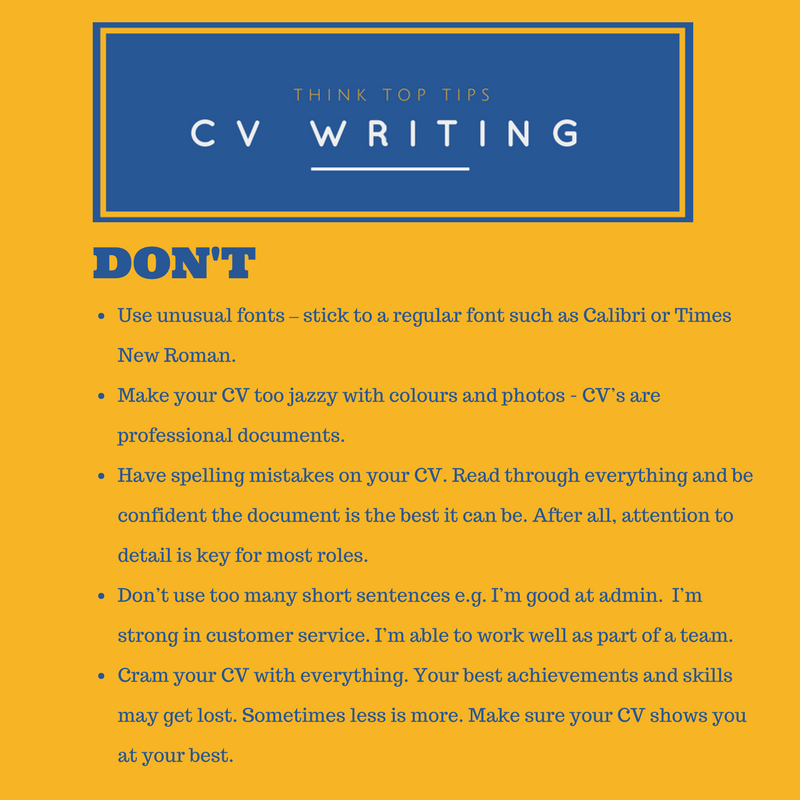 So if you want to stand out from the crowd and not get cast aside in the application process, think about how your CV can create that instant impression and demonstrate they need to consider YOU for that job.
If you'd like more help and advice please contact the Think team on 01442 450585.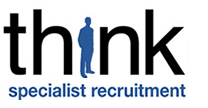 Share