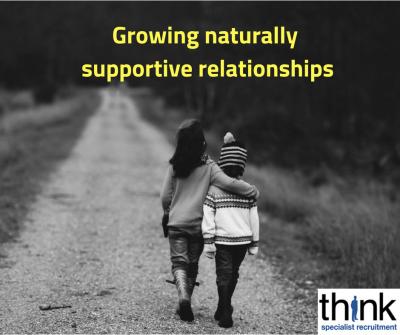 We've been discussing something very important today. When you work in a service industry, one of the most important things you need to do is deliver a top experience for your customer. From beginning to end.
For us in the recruitment industry, and for Think especially, that means we look after both client and candidate - as long as we are needed.
And we take it a step further than most recruitment agencies. We deliver an aftercare service that means we don't step back until we are 100% sure that both candidate and client are happy and settled with each other. That doesn't mean we hover around, bothering people. But it does mean we keep in touch with them, regulary checking in and ensuring that the relationship is blossoming as we had imagined it.
We continue to keep in touch with our candidates and clients over time, which for us means not just placing someone, grabbing the fee and running for the door, but building our knowledge and relationship with both sides. It has a feel good factor, a job well done all round. And that's what we are about. And all our returning clients say the same.
So 'Aftercare' to us is very much as the word says - caring 'after' the inital service when others might have shut the door on the way out, we are most definitely still around to support.
Share