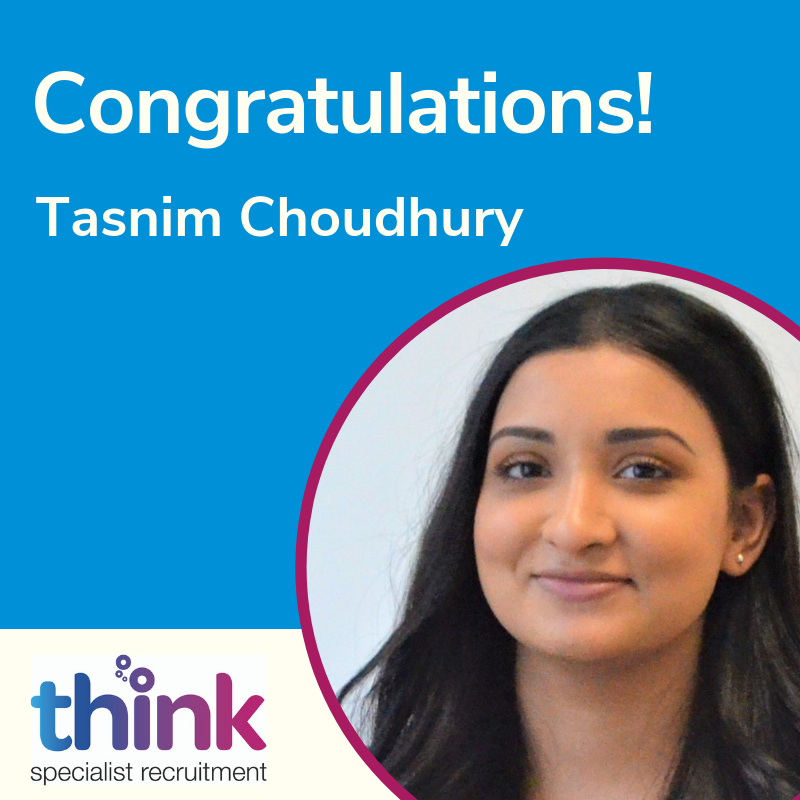 Tasnim joined us back in October 2018 as a Resourcer, supporting the team with a variety of day to day tasks as well as developing her own understanding of how the business works and looking after clients and candidates. With a big learning curve, she's taken everything in her stride and given 100% to everything she's been asked to take on.
We are very pleased to promote her to Consultant - Temporary Roles, with immediate effect. We hope this clearly demonstrates that we always reward hard work and commitment and are very happy to support strong career progression here at Think.
Tasnim will be looking after Temporary roles in the Luton area which includes Dunstable, Houghton Regis and Hitchin so if you have any recruitment needs or want to discuss how we can support your business, please get in touch on 01442 531159 or [email protected]
Well done Tasnim! Its been a pleasure to have you on the team and hope this next 6 months is as successful as the last.
Share