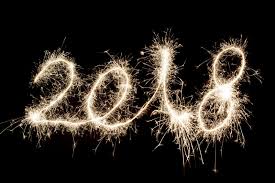 Our Director, Chris Jones, reviews Think Specialist Recruitment's 2018......
As another year quickly draws to a close, I felt it a good time to write and post a quick update on Think Specialist Recruitment's 2018. Now at the end of our 8th year, the business has had another successful 12 months and we have come such a long way since we launched in January of 2011!
Before I go into more detail on our year, I wanted to say a huge 'Thank You' to our staff, clients and candidates who have supported the business in one way or another in 2018. As a small business that operates in a highly competitive and volatile market, your support of the Company is much appreciated and highly valued – THANK YOU!
2018 has been another productive year for Think Specialist Recruitment, with steady growth and maintaining our record of increasing revenue and profit every year since the business started. I'm pleased to confirm that we have beaten our targets for the year and well done to all of the team for their contributions!
Temporary Division
Our Temps team have had a fantastic year and worked incredibly hard to increase the number of temporary workers that we supply to businesses across the local area. Alex has successfully led the team to continued growth and, with fantastic input from Bobby, they are supplying high calibre temps to lots of companies across a multitude of sectors. The team are excellent at generating high-calibre, readily available head office Temps and our online portal makes the timesheet submission and approval process incredibly straight forward and efficient.
We are seeing signs of businesses reverting to Temps as a means of hiring flexible, competent and hard working candidates to cover headcount freezes, lengthy permanent recruitment processes and peak periods. Having recently supplied up to 50 staff for one client, we have the capability to provide Temporary staff for all size of projects so please do contact the team if you would like to hear more about our services – [email protected] or [email protected] – 01442 600100
Permanent Recruitment
Like 2017, 2018 has seen steady growth in our permanent recruitment and the market certainly has its challenges in the current climate. We have increased the size of our Permanent team to reflect the demand for recruitment agencies to supply high-calibre candidates, with our new Consultants bedding in well and maintaining our high levels of service. There is still a lot of competition for talent and we are finding that hiring companies with a delay in their recruitment processes are missing out on quality candidates. At this time, more thought needs to go into a hiring process to ensure the right level of applicant can be attracted to vacancies and those not evolving their recruitment processes are falling behind.
If any businesses out there are struggling to recruit, I am available to perform a FREE analysis of your recruitment process and provide recruitment workshops to your hiring managers – please contact me for further details – [email protected] . Alternatively, if you would like to place a vacancy with our team please call us on 01442 600100
Branding/Marketing
After nearly 8 years with the same logo, we felt that it was time for a refresh and September this year saw the launch of our exciting new branding! Our new logo, website and marketing material better represents the business that has evolved considerably since 2011 – we needed branding that represented our growth and that also added personality – more vibrant, more colourful and more fun! You have all hopefully seen our new look and feel brand but please visit our website for a closer look – www.thinksr.com . Well done to Michelle on managing this complex project! More to follow in 2019……
Our Team
We have increased our headcount steadily over the course of 2018 with the arrival of permanent Consultants Anna and Sophie, who have both made a fantastic impact on the team. Michelle joined the business as our Marketing Manager on a part-time basis and has led the recent brand refresh, new website, social media activity and creation of new marketing material. We also recently hired a Resourcer, Tasnim, who has ambitions to develop into a Trainee Consultant in 2019 – watch this space!
We had our first ever maternity leaver with Jo giving birth to a baby girl in October. Many congratulations to Jo and husband Ashley on the safe arrival of baby Indigo!
Kate, our Office Manager, has provided myself, the business and our staff with fantastic support again this year. She has managed several projects (including getting us GDPR ready!) and has been a great help with ensuring that our systems, processes and strategy are successful.
We have enjoyed some fantastic Quarterly Incentives in 2019 – Go Ape high wires and segways, a musical tour of Camden, escape rooms, bowling and some amazing meals out! We already have a very exciting team trip booked for January…..
We are in the process of looking for new Consultants to play a major part in continuing our growth – see below for further information!
2019 plans
With the dreaded Brexit approaching, I head into 2019 a little cautiously but with confidence that we have a fantastic opportunity to gain more market share and continue the growth of both our Permanent and Temporary services. We will continue to invest in growing the business and adding to the team here at Think.
We would welcome the opportunity to speak with any competent Recruiters who are interested in hearing more about our expansion plans and what we offer our employees. Along with growing our existing teams, we would be interested in hearing from Senior Consultants/Managers who could launch their own division. Of particular interest would be any experienced Recruiters from the Accountancy & Finance or Human Resources market.
To find out more about why we are a great career choice, please visit our website - https://www.thinksr.com/work-for-us/
https://www.thinksr.com/what-we-offer/
Along with increasing the team, we will have new marketing material available in January, a strategy that focuses on providing the best service to our clients and candidates, and ambitions to work with more new clients across Hemel, Watford, St Albans, Luton and the surrounding areas.
New Office
2019 will, at long last, see us move into our brand new office! It has been extremely difficult to find an office that offers more space, is financially practical and that we can make our home. We are pleased to have an office confirmed for early 2019 and everybody here is looking forward to moving in ASAP - further news to follow in January!
Thank you, again, to everybody that has supported the Company in 2018. In particular, I must extend special thanks to my wife, Louise, who has the daunting task of looking after our 3 amazing children whilst allowing me to spend my days focusing on making a success of the business.
We look forward to working with our fantastic clients and candidates again in 2019!
I hope that everyone has a fantastic Christmas break and New Year!
Kind regards
Chris
Chris Jones
Managing Director
Think Specialist Recruitment
[email protected] / 01442 531156
Share