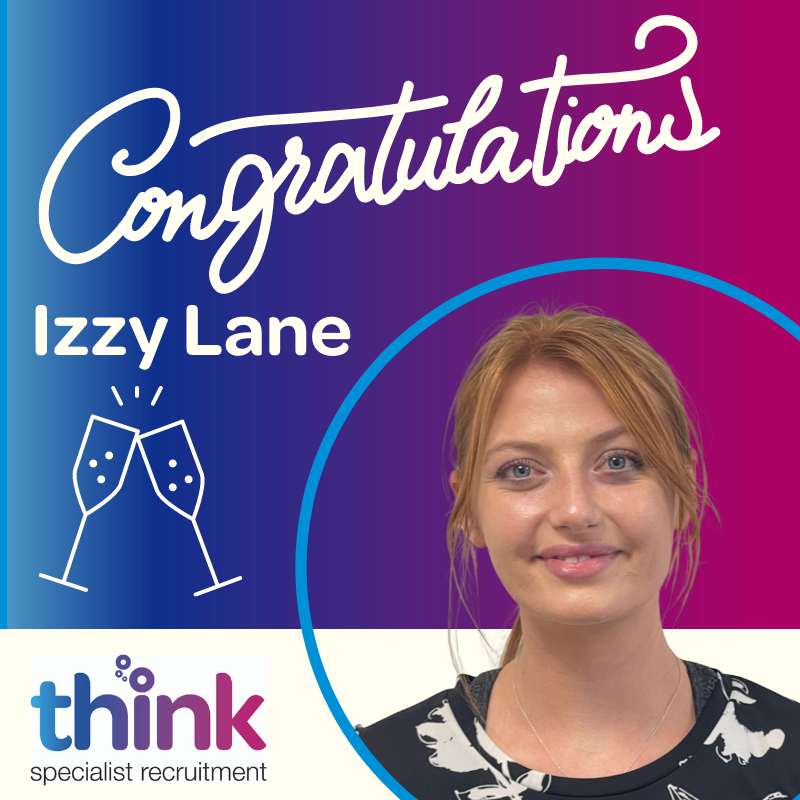 Congratulations to Izzy Lane who has been promoted to Recruitment Consultant following the successful completion of her first 6 months with the business!
Izzy initially joined Think as a Resourcer, responsible for finding and building relationships with candidates. At the end of 2021 she was assigned to one of our client accounts to deal with a recruitment campaign and quickly proved her ability in filling some tricky vacancies on a national basis.
With Ben Jackson moving back into the property world as of the end of March, Izzy now steps into his shoes and takes over permanent recruitment for Hemel Hempstead, Luton and the surrounding areas. She will be working closely with Bobby Collins to provide a fantastic service to clients and candidates across the local area.
If you are recruiting staff in any of the following areas, Izzy would be pleased to help:
- Customer service and contact centre
- Sales admin and sales support
- PA and secretarial
- Administration and reception
- IT helpdesk and IT support
- Marketing
Izzy can be contacted on [email protected] or 01442 600100
Share