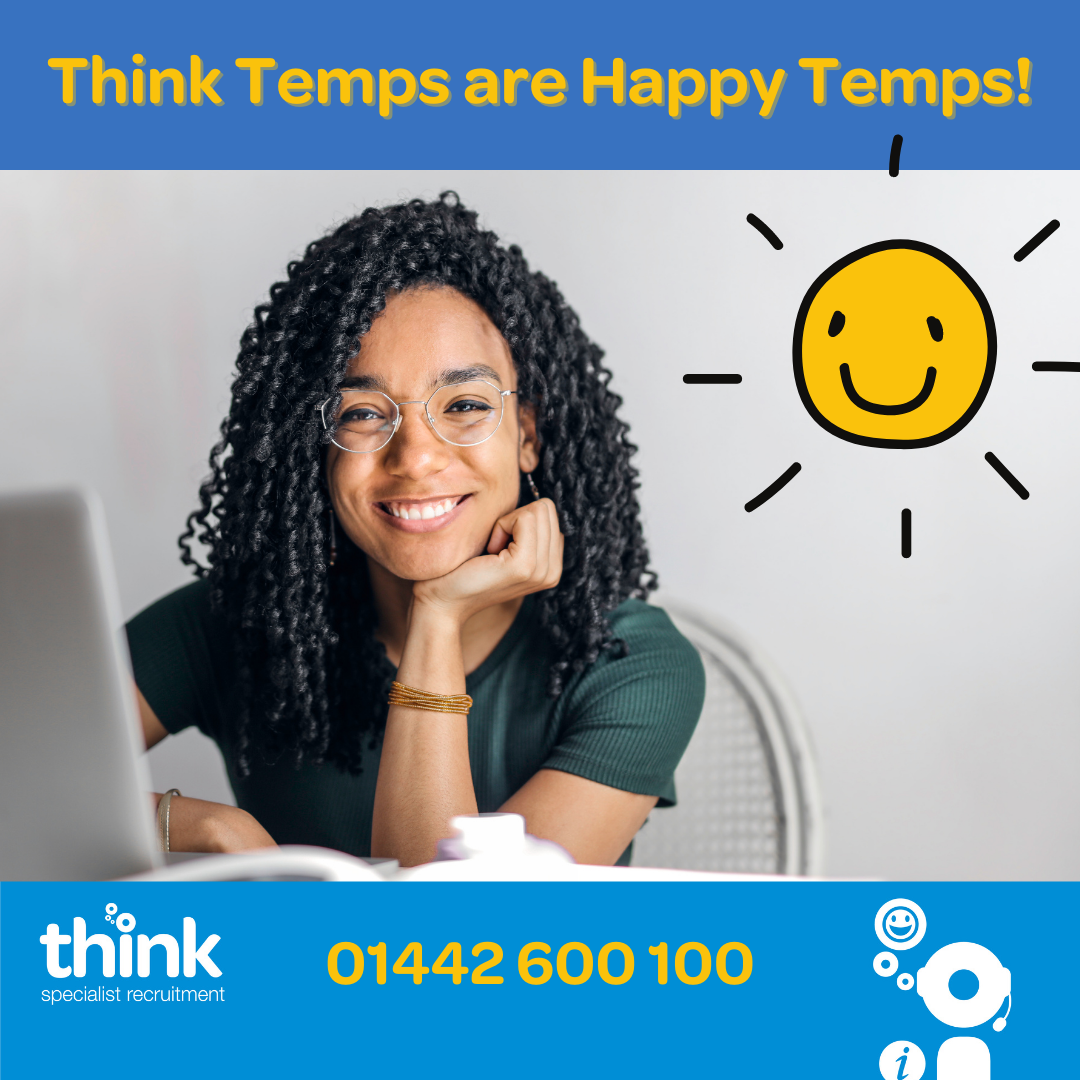 You've chosen a recruitment agency to supply you with some temps to fill some short term gaps in your team. Your agency of choice has found you a temp and they're ready to start straight away. You can relax under the assumption this candidate will now be with you for the entirety of the job. Can't you?
But what you won't know is perhaps the candidate is unhappy with the process being set out by the agency. Or they aren't happy with the way they are being paid, maybe they are being forced down a route of pay they don't want? Or maybe they are confused and frustrated about how their holiday pay is being managed?

You do everthing you can to make them feel as welcome as possible but if they are unhappy with how the job is being managed by the agency, you will soon find yourself back at square one without a temp, and the whole process starts again - leaving you to resolve it.

At Think, staying in touch with our temps as well as checking in with our Clients is a vital part of what we do. Our aftercare comes into play the minute the candidate accepts the role and starts. Whether its on behalf of the candidate or the client, we are honest and transparent from the start of our relationship. Our temps know exactly where they stand with holiday pay, contracts and processes and we make sure they are throughly breifed and happy before commencing any role.

We have also invested in an online timesheet portal so it makes it easy for them to process their timesheets, within timescales and paper free - no more missing the deadline because your line manager is working from home.

Think Temps are happy temps and happy temps are good temps! Just check out our Google reviews if you don't believe us!!
Find out more about our temp services here: Think Temps
Share