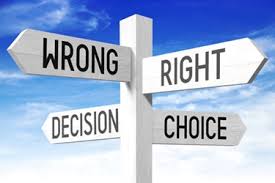 How should a company decide which recruitment business to partner with?
We've spoken to a number of companies in the last couple of months who have had bad or, at best, mediocre service from a recruitment agency that they chose to partner with. They were in such a rush to fill their vacancies that they didn't invest any time into researching the agency or consultant that they were about to entrust with both their company reputation and finding them an important member of staff! They were solely led by cost, found the cheapest agency and suffered as a result with poor service, candidates that didn't fit their requirements and lots of wasted time.
My advice to any company is to spend some time on selecting your agency and the more time you invest into the process, the more effective your recruitment will be. These are the things we would recommend you look for in a recruitment partner:-
Do they operate in your market?
A few minutes spent on the website of a potential recruitment partner will tell you whether they have expertise in recruiting for the position(s) you are looking to hire for. It may not matter to you if they are local, but somebody who operates within your geographical area will be far more likely to have local candidates, a network of contacts and referrals that they can introduce to your business. They will understand the role the candidate will play in your business and be far more likely to get the skills and experience fit you are looking for.
What does their website and social media tell you about their brand/culture?
A company we spoke to recently placed a vacancy with a recruitment agency they (and we!) had never heard of. They didn't have a website. They didn't have any Google reviews. They weren't on LinkedIn and the only roles they were advertising on job boards were nothing like the niche role that the company were recruiting for (they were offering an incredibly low fee though!). They sent 10+ CVs of which 3 were interviewed and none were successful. The process took 3 weeks and the role was not filled, costing valuable time and resource. I would definitely advise that you get a feel for a recruitment agency by looking at their website and social media to see if you identify with their brand and align with your culture.
How do they treat their candidates?
This isn't always the easiest to gauge but a recruitment agency that treats their candidates (and employees!) well will most likely give their clients a similar service and be looking to build long-term relationships. Can your existing staff (or friends/family) provide you with a recommendation of an agency that they have worked with? If somebody has worked with that agency before and can pay testimony to their service levels, this often speaks volumes. Google reviews are more often than not from candidates and will also paint a clear picture on how they have been treated. If an established agency has little or no positive Google reviews, this might be a good indicator of service levels!
What is the Consultant like?
The website is great, their marketing and branding looks of interest and they recruit in my market – great! How else should I decide on which agency to use? Their Consultants! The key things you should want from the Consultant who will be putting your trust in and representing your business:
They listen!
They are thorough and ask the right questions
They are keen to learn about your culture
They understand your requirements
They can demonstrate experience of recruiting for similar roles (see below)
You like them and build a good rapport – trust is key!
Can they provide examples of successfully recruiting for similar positions?
The ideal scenario is that a recruitment business has been recommended so are "tried and tested". If you don't know anyone who has worked with them before, do they have Google reviews you can read? Or case studies and testimonials from local businesses that they can share? Ultimately you should want to work with an agency with a proven track record so get them to prove it!
What do they charge?
The old adage of "pay cheap, pay twice" is never more relevant than in the recruitment sector. Find the right candidate first time round and the additional cost will be money well spent and provide peace of mind in the long run. Yes, the price of the service needs to be competitive and yes, price should play an important part in choosing an agency as you want value for money. But it should only come into play once the above has been fully explored. (also thoroughly check the Terms of Business before you engage!)
Do you trust them to deliver?
What is your gut feel once you have explored the above? If you feel that the agency has ticked all boxes, are you happy to trust the agency and their consultant to partner with you? Go with your gut feel!
Beware of:
Agencies without market presence, a website or social media
Recruiters with no Google reviews or bad Google reviews from their candidates
Agencies that promise the world and at a low cost (much lower than everyone else!)
Recruiters who don't listen and don't invest time in qualifying the role
Agencies who don't have a proven track record or that can't demonstrate this
If you would like to know more about our services and why we would make the ideal recruitment partner to work with, please contact us on 01442 600100 or check out our Google reviews!
Think Specialist Recruitment is an independent support staff recruitment agency with offices in Hemel Hempstead and Uxbridge covering the Hertfordshire, Bedfordshire, Buckinghamshire, Berkshire and Greater London area. We specialise in permanent, temporary and contract recruitment with areas of expertise including: administration, customer service/call centre, PA/secretarial, Human Resources, accountancy and finance, sales admin/sales support, marketing and IT Helpdesk/IT support.
Share