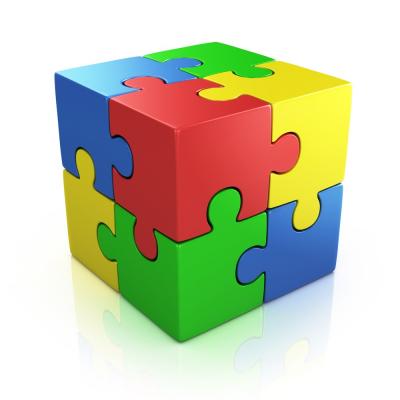 I recently wrote a series of Blogs around our piece of recruitment for a Marketing Manager here at Think Specialist Recruitment. The purpose of the posts was to outline the number of steps in a recruitment process and the length of time it takes to hire a new member of staff.
We covered:-
Part 1 - "Starting the Process" (http://www.thinksr.com/blog/205/)
Part 2 - "The Screening" (http://www.thinksr.com/blog/206/)
Part 3 - "The Interviews" (http://www.thinksr.com/blog/208/
Part 4 - "The Offer" (http://www.thinksr.com/blog/211/)
In total, the recruitment process cost me approximately 35 hours of my time across a 3-4 week period. Although we were recruiting for a role that was new to our business, I have recruited for these types of roles previously for local SMEs and, despite my many years' of recruitment experience, it still used up the best part of a whole week to hire our new member of staff, Michelle!
So, what conclusions can we take from the process?
1) If you're going to recruit directly, allow time
It took an experienced Recruiter almost 35 hours to hire somebody! If you are going to take on the recruitment process directly, do not underestimate the time it will take and the impact it could have on your business.
2) Prepare for the process
Although we can't always know when we will be needing to hire staff, the more time you can spend on composing job descriptions, writing your advert and putting time aside to interview, the better.
3) Be realistic around expectations
Investigate the local market and benchmark salaries against any similar roles being advertised. Ensure your expectations can be met and have some flexibility around the role/candidate requirements.
4) Prepare for the worst!
Inevitably in this market, candidates will pull out at some point in the process. Make sure you have back up applicants, that you continually review CVs coming through and you aren't pinning all of your hopes on 1 or 2 candidates. Imagine if you take too long to invite candidates for interview and/or your preferred candidate drops out at the end of the process! Would you really want to start the recruitment process again and take up another piece of your time?
How could an agency improve the recruitment process?
1) Manage role requirements and expectations
A suitable recruitment agency can provide advice on salaries, candidate availability and manage expectations before the recruitment process has even started.
2) Pre-screening
The lengthiest part of the process was the initial CV sifting and telephone screening. It is an essential part of the process to ensure you are shortlisting the right candidates and that those invited for interview are of the required calibre. An efficient, reputable recruitment agency will take this process out of your hands and ensure those interviewed are a great match. Bearing in mind this part of the process took me 18 hours, do you really have the time and inclination to take this on? Would you want to see applicants that haven't been thoroughly screened and waste your time interviewing unsuitable candidates?
3) Coordinate feedback
Once interviews are completed, one quick call with the recruitment agency and feedback can be distributed. I hear so often about candidates interviewing with companies and receiving no feedback which, let's be honest, is inexcusable. If a candidate is taking time to interview with you, feedback must be provided!
4) Manage the offer process
A good recruitment agency will effectively manage the offer process and any associated negotiations to ensure a positive outcome. A 3rd party can provide a crucial part of this process and will keep in touch with the candidate throughout the process to ensure they are ready to start on the agreed date. If something goes awry, you can then rely upon the agency to start the process for you again, free of charge.
5) Ensure candidate experience
From replying to all applications and fielding enquiries about the role, a recruitment agency should be ensuring that all candidates receive an excellent service. We respond to all applicants, provide timely and detailed feedback whilst ensuring our clients' businesses/brands are held in high regard.
6) Allow hiring managers to do their day job
Ultimately, a recruitment agency should be freeing up your time and allowing you to recruit whilst also managing the day to day pressures of your role.
If you have time to recruit or your business has an efficient, dedicated resource to manage your recruitment process and truly capture the local candidate base, it will make sense to recruit directly and keep costs to a minimum. If you want the time and hassle of recruiting taken away from you and the impact on your work to be minimal, find a suitable recruitment agency to support you. For more information on our services, please contact me to discuss further.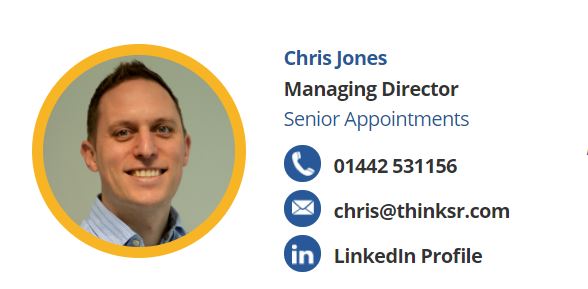 Chris Jones is the Managing Director of Think Specialist Recruitment, an independent support staff recruitment agency based in Hemel Hempstead and working across the Herts, Beds and Bucks area. We specialise in permanent, temporary and contract recruitment with areas of expertise including: administration, customer service/call centre, PA/secretarial, human resources, accountancy and finance, sales admin/sales support, marketing and IT Helpdesk/IT support.
Share