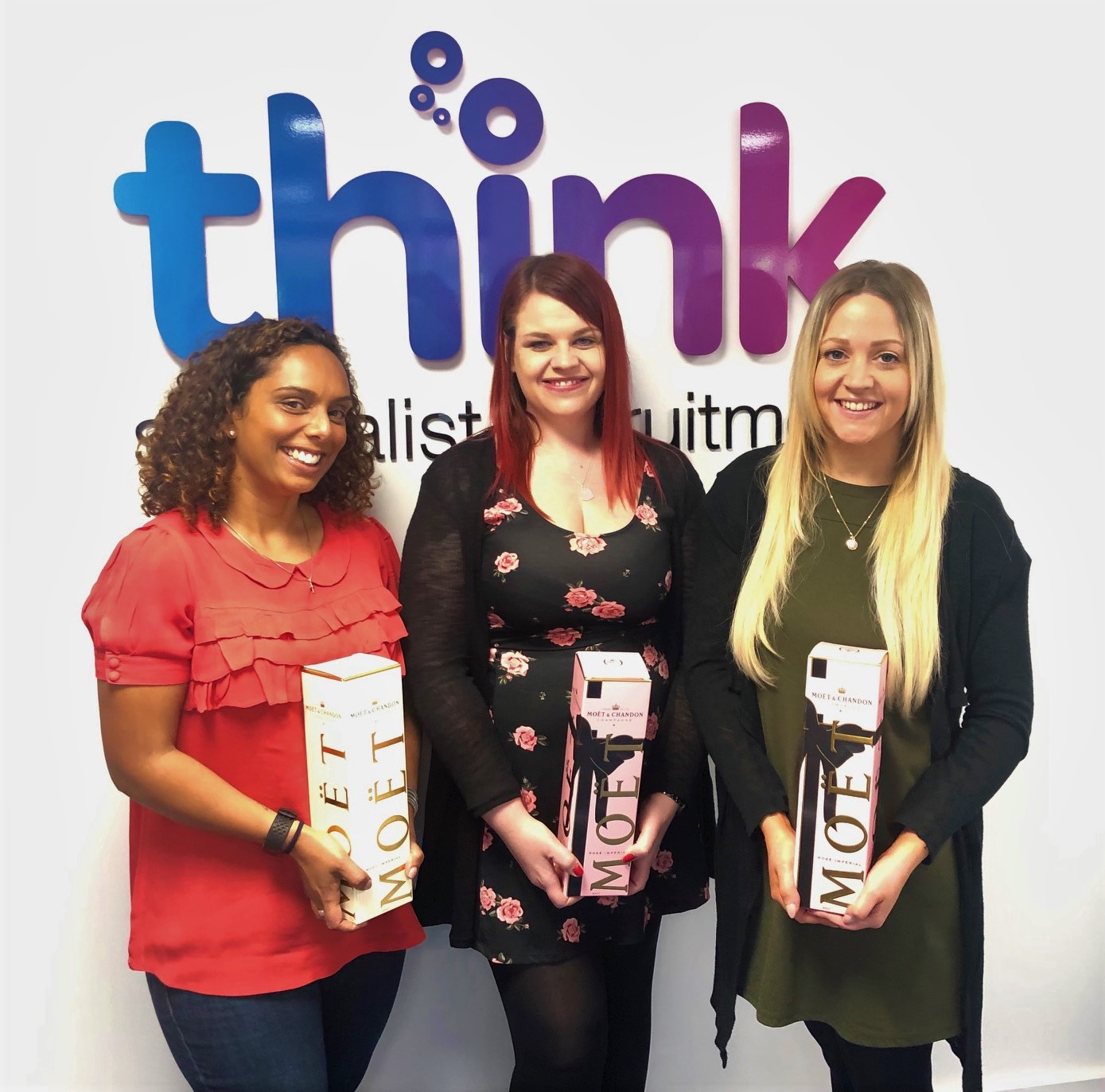 We're delighted to celebrate with three large bottles of bubbly for three of our fantastic team reaching milestones!
Both Sophie and Michelle are celebrating their first year with us - and what a year its been with the new brand launching, moving office and growing our team.
Its been a very exciting time to be working here!
Alex is celebrating 3 years service with us and we are delighted she's continued to grow and develop fantastic relationships with our clients and candidates.
Congratulations to all - enjoy your well deserved bubbles!
Share