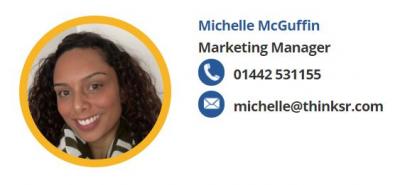 Part 4 of our blog written by Think's Managing Director, Chris Jones, about the trials and tribulations of recruiting staff.
In parts 1 to 3 we covered "Starting the process", "The Screening" and "The Interviews" – with the result being a candidate selected for offer. The first 3 parts of the process had so far taken just under 32 hours……

Part 4 – The Offer
Having spent a lot of time on the hiring process, I was delighted that we had found a candidate that was a great cultural fit and who we felt was going to offer a lot of creativity and ideas to the business. Interestingly, the candidate was not the exact profile that I thought we would hire but the brief evolved through the recruitment process – we had become one of those 'difficult' clients who changed their minds on what we felt was most important in terms of candidate experience after 1st interview stage!
So I prepared an offer and verbally confirmed it with our chosen candidate. With a huge sigh of relief – the thought of having to start this process again filled me with dread – they accepted! I put together an offer letter and contract which I then forwarded to the candidate before we confirmed a start date. Time spent – 1 hour
With a couple of weeks to prepare for their arrival, we had several things to sort before their start date quickly arrived – getting their desk ready, ordering and setting up their laptop, raising and confirming login details plus a fair few administrative tasks. Time spent – 2 hours

We are delighted to welcome Michelle McGuffin to the team at Think! Michelle commenced with us a couple of weeks ago and is starting to get to grips with our business. I am looking forward to the impact Michelle is going have on the company. She comes to us with a wealth of creative experience from her time at Mothercare and more recently having provided support to SMEs as a Marketing Consultant.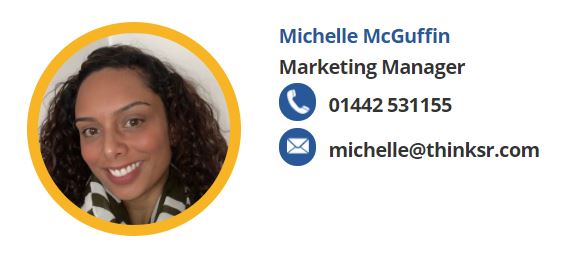 I have spent nearly a whole week of my time, spread across a 3 week period, recruiting Michelle and it has certainly been an eye-opening experience!
Total time spent on part 4? 3 hours
Total time spent so far on the recruitment process – 34 hours and 45 minutes

Read Part 5 of our blog in the coming days for "The Conclusion" – Chris's assessment of the recruitment process, the impact on his time and the business of recruiting directly, and how a recruitment agency can add incredible value to a company's hiring process.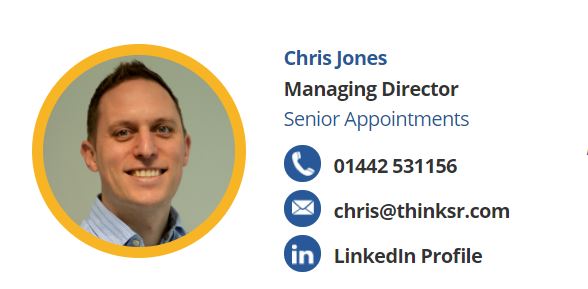 Chris Jones is the Managing Director of Think Specialist Recruitment, an independent support staff recruitment agency based in Hemel Hempstead and working across the Herts, Beds and Bucks area. We specialise in permanent, temporary and contract recruitment with areas of expertise including: administration, customer service/call centre, PA/secretarial, human resources, accountancy and finance, sales admin/sales support, marketing and IT Helpdesk/IT support.
Share