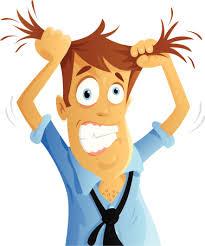 Part 2 of our blog written by Think's Managing Director, Chris Jones, about the trials and tribulations of recruiting staff.
In part 1 we covered "Starting the process" – the initial stages of our recruitment process for a part-time Marketing Manager to join us here at Think Specialist Recruitment. Putting together the job description, writing and placing the adverts had so far taken up just under 3 hours of our time.
Part 2 – The Screening
I was confident of receiving a good response to our advertising. How many applicants do you think we had in the 1st week? Around 30. How many do you think we had by the end of week 3 of the adverts running? More than 80! And that isn't including the dozen or so pro-active candidates who phoned in to speak with me about the role and ask for a direct email address to send their CV to. Once we had hit 100+ applications I decided that enough was enough and closed the adverts down.
The next step? Start reading through the CVs and decide upon which applicants to screen with an initial phone call. We started this at the beginning of the 2nd week as we wanted to move quickly and ensure that we had the best chance of securing the candidate we really wanted to hire, whilst monitoring the applications coming through.
I am well versed in reading CVs and quickly pin-pointing the relevant experience or attributes we want to see, but this was an eye-opening experience for me as I was looking at it from the hiring manager's perspective – I didn't want to overlook anybody or miss out on an ideal candidate by not reading their CV thoroughly. The initial screening of the 100+ CVs took me a LONG time and this was on top of my day to day tasks! Time spent – 8 hours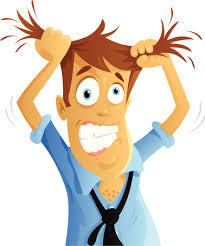 Once we had "long-listed" around 15 candidates who looked to be a good fit on paper, I began the process of calling the candidates to run through the role, the company and their aspirations, in order to ensure we were well-matched. The telephone screening lasted anything from 10 to 20+ minutes. I had to leave voicemails for many of the candidates, who then returned my calls later in the day and interrupted other duties that I was busy catching up on. Some candidates decided that the role, hours or salary were not a good fit. I decided that some of the candidates weren't a great fit or had the wrong experience for the role. This process spanned across a 7-10 day period before we closed the adverts down. Including an additional 2 hours fielding calls from applicants who wanted to find out more before they sent their CV - Time spent – 8 hours

From the telephone screening process we short-listed 8 candidates for interview in total, with some of these replacing those we had already interviewed and ruled out (see part 3 of the blog!) or those who withdrew before their interview took place. Each of the 8 candidates needed the interview details emailed across to them, along with the job description. Time spent – 1 hour
We are fortunate to have implemented an Applicant Management System in 2017 which allows us to send automated responses to applications. For those who had not been short-listed we then sent across an email to regret their application and thank them for their interest. Assuming most companies/hiring managers don't have this type of technology in place but will want to respond to all applications, this is time consuming, even if done in bulk. Time spent – 1 hour

Total time spent on part 2? 18 hours (more than 2 whole working days!)
Total time spent so far on the recruitment process – 20 hours and 45 minutes
Part 2 left me feeling drained, confused about the different experiences the candidates could bring to us, behind on my work and already fed up of managing the process myself!
Read Part 3 of our blog in the coming days to see exactly how our recruitment process progressed and the how the interviews went…..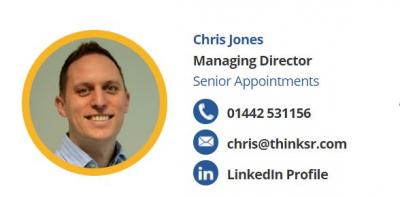 Chris Jones is the Managing Director of Think Specialist Recruitment, an independent support staff recruitment agency based in Hemel Hempstead and working across the Herts, Beds and Bucks area. We specialise in permanent, temporary and contract recruitment with areas of expertise including: administration, customer service/call centre, PA/secretarial, human resources, accountancy and finance, sales admin/sales support, marketing and IT Helpdesk/IT support.
Share