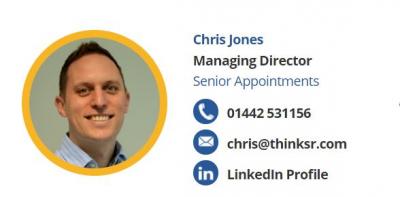 Part 1 of our blog written by Think's Managing Director, Chris Jones, following the trials and tribulations of recruiting staff directly.
Part 1 – Starting the recruitment process
We are well-versed in recruiting Consultants for our team here at Think Specialist Recruitment. We know what we are looking for and exactly what a Recruitment Consultant role entails but the process still often takes a frustrating amount of time. We are a small business with a close-knit office and getting the right team fit is key to our recruitment process. So, how would we fare recruiting directly for a part-time Marketing Manager for the business?
I entered the process full of confidence! I have personally recruited similar Marketing roles for local companies that were looking for both full and part-time personnel. I have 13+ years of recruitment experience and have a proven track record of recruiting across the local area. We had the advertising channels set up, paid for and ready to utilise which meant we were ahead of the game....... right?
Firstly, we had to draw up a job description. I'm not a marketing expert, so we had to figure out exactly what we wanted this person to do in the business (can we just put "everything"?!) and get this written down into a formal document to provide to candidates at interview stage and also form the basis of our adverts. Our Marketing Consultant spent time creating a list of duties to include. Time spent – 2 hours
Next, we had to write our advert. I'd like to think that I'm good at writing descriptive, engaging adverts so that didn't take too long. We then used our internal system that allows us to post adverts simultaneously onto multiple channels, including social media, to get the vacancy out into the market. Time spent – 45 minutes.
Now, just sit back and wait for the applications to roll in and we're good to go! Knowing that part-time roles are in demand and hard to find, especially locally, I was expecting a good response. Having also recruited for part-time Marketing roles in the area, my experience told me that we would receive a lot of applicants.
Total time spent on the process so far – 2 hours and 45 minutes.
Read Part 2 of our blog in the coming days to see exactly how many applicants we received, how the process progressed and the time it took to read CVs, screen candidates and shortlist for interview.......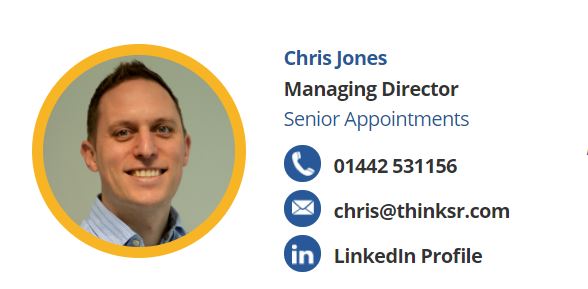 Chris Jones is the Managing Director of Think Specialist Recruitment, an independent support staff recruitment agency based in Hemel Hempstead and working across the Herts, Beds and Bucks area. We specialise in permanent, temporary and contract recruitment with areas of expertise including: administration, customer service/call centre, PA/secretarial, human resources, accountancy and finance, sales admin/sales support, marketing and IT Helpdesk/IT support.
Share