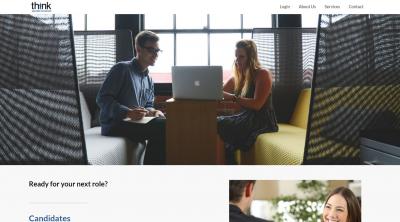 Are you a hiring manager that uses temps and are fed up of manually approving paper timesheets? Or are you a temp that sometimes misses timesheet deadlines whilst you wait for your line manager to physically approve your hours?
Think Specialist Recruitment are pleased to confirm that we have an online timesheet approval system for all of our clients and temporary workers to utilise!
Although an independent recruitment business, we have always believed that investment in technology and processes is incredibly important to streamline the services we offer to clients and candidates. The use of paper timesheets not only has an environmental impact but also makes for a far more time consuming process - it is reliant on manual submission of hours and has a potentially negative impact on the speed of submitting and approving timesheets.

What are the benefits of using Think Specialist Recruitment's online timesheet system?
Candidates and clients can access online anywhere so can submit/approve hours without physically being in the office
Candidates are able to submit hours, holiday requests and expenses through the portal
Clients can appoint more than one timesheet approver to avoid any delay on their temp's hours being approved
A simple process that allows clients to approve hours at the single click of a button
Fully automated and electronic 'timesheet to invoicing' for clients
Our portal is also mobile friendly so hours can be submitted/approved on the go
Automated reminders when hours unsubmitted or unapproved
It is easy to use - quick and efficient
Environmentally friendly
Candidates can track their hours simply, input and save them daily
Allows for overtime rates to be set up and automatically calculated
If the recruitment agency you are currently enagaging is still utilising paper timesheets and you would like to find a more efficient way of doing things, please contact Think's Temporary Division to find out more - 01442 531155 / [email protected] / [email protected]

Think Specialist Recruitment is an independent support staff recruitment agency based in Hemel Hempstead and working across the Herts, Beds and Bucks area. We specialise in permanent, temporary and contract recruitment with areas of expertise including: administration, customer service/call centre, PA/secretarial, human resources, accountancy and finance, sales admin/sales support, marketing and IT Helpdesk/IT support.
Share