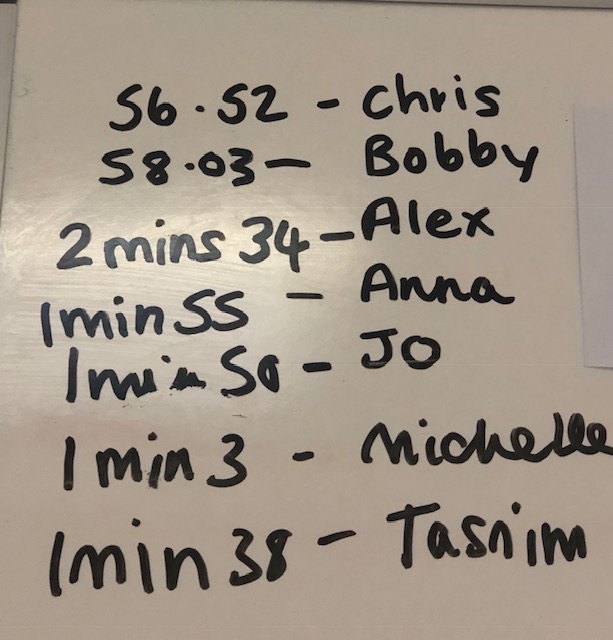 Its a fact of life, there are some people who are just naturally competitive and others who are uncomfortable with it.
It would be fair to say that being competitive is quite an important element of working in recruitment, but here at Think, rather than it being about competing with each other, its mostly about working as a team to come together to make client relationships stronger and create an excellent service for our clients and candidates.
We do however make sure we keep each other on our toes - in a slightly different way. Check out the scoreboard below. It shows that Chris is still the reigning champion of the strawberry laces speed eating competition. The rules are you have to tie a length of strawberry laces together as tall as you are, then you are timed as to how quickly you can eat it! No stopping, conferring and remember to breathe!
Here are some of our newest team members taking their turn
Impressively, Chris is also the tallest person in the office so his speed, competitive nature and love of strawberry laces puts him out in front! Perhaps we'll have to do a re-match with him soon to see if he's still worthy of first place or perhaps Bobby taken over ;-)
Share