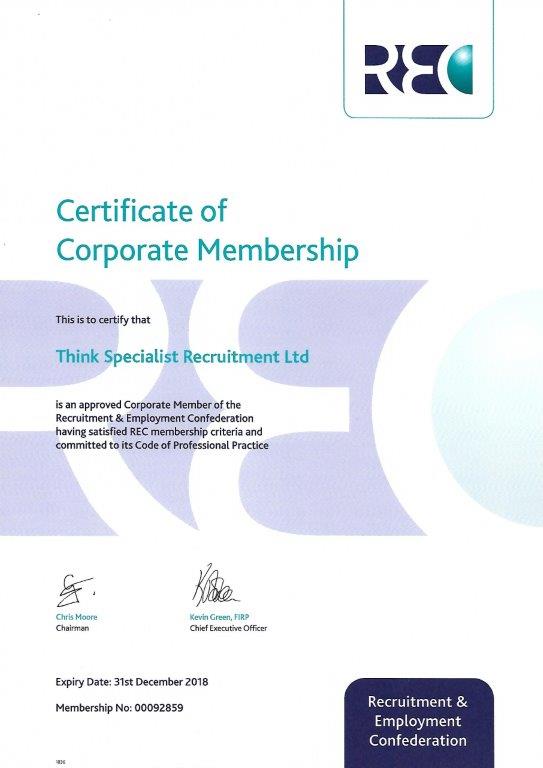 At Think we find amazing candidates for great clients. As part of this we are committed to the highest of service standards. That's why we've just renewed our membership of REC.
REC (The Recruitment and Employment Confederation) is the professional body for UK recruitment businesses, representing 82% of the recruitment market place.
As the professional body for recruitment, the Recruitment & Employment Confederation (REC) gives recruitment businesses the mark of quality. We adhere to their code of conduct and ensure that all standards are met.
Why is this important?
Membership of REC and the adhereance to this code tells our clients that we strive to deliver the right people every time, that we care about what they do and we have an unmatched level of professionalism.
It also provides assurance to candidates that we will do everything we can to look after them and ultimately help them to find not just a job, but a career.
Just like REC we believe jobs transform lives.
Share