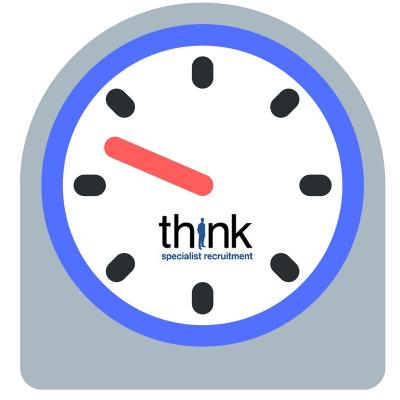 So how important is getting good people around you? Vital! In fact, the late co-founder, chairman, and CEO of Apple, Steve Jobs considered hiring the best staff to be your most important job.
Everyone knows that Steve Jobs was an amazing and unconventional leader in many ways. As well as using his creative brilliance to design products, he also applied his perfectionism to designing his team.
He never compromised on the talents and qualifications required of employees. He believed that hiring was the most important thing he did. He managed all the hiring for his team; never delegating it. He personally interviewed over 5,000 applicants during his career.
Perhaps it's his extensive hiring experience that led him to conclude that, "Recruiting is hard." And it is. But hiring the best gives you:
Increased employee performance and productivity;
Increased employee engagement and;
Increased employee retention.
So, you need to invest time in implementing a robust recruitment process
The hiring process can be difficult very time-consuming. Sometimes it can lead to a waste of your time, resource and potentially money if you employ the wrong person. When you invest in people you invest a share of your company, your success and your business growth.
Having a recruitment process in place adds structure to the hiring process but it's also about evaluating and testing candidates to make sure that you hire the best person for the job.
We've put together the steps we go through to recruit for a role to illustrate how much goes into in and how much you need to invest of your time to get the right people.
Job description. Consider similar positions, company priorities and skills sets needed to support them. Up to 2 hours
Advertising. Using descriptive, engaging copy to attract strong candidates. Post onto multiple channels, including social media, to get the vacancy out into the market. 45 minutes
Screening. In three weeks say over 100 applicants. Filtering and reading CVs then decide which applicants to screen with a phone call. Time spent – 8 hours
Telephone screening. Short list of around 15 candidates, 10 to 20+ minutes each. Leaving voicemails and getting call-backs. Time spent – 8 hours
Short-listing for face to face interviews. 8 candidates for interview in total. Each of the 8 candidates needed the interview details emailed across to them, along with the job description. Time spent – 1 hour
Email regrets sent to unsuccessful applicants. Time consuming, even if done in bulk using an automated system. Time spent – 1 hour
Interviews. Review CVs and jot down specific questions for each candidate. Then interview each candidate for around an hour 1 hour. Time spent – 7 hours
Second stage interview set up. Presentation? Task to set? – 1 hour
Second interviews being held. 2-3 people doing the interview that lasted around 90 minutes and follow up questions. Time spent – 4 hours
The Offer. Debrief then decide and put the offer letter and contract together. Time spent – 1 hour
Prepare desk space. Equipment and admin stuff. Time spent – 2 hours
We're always happy to support you through this vital process - our team have years of experience, so just give us a call on 01442 531155 to see what we can do to help you keep to your timelines.
Share