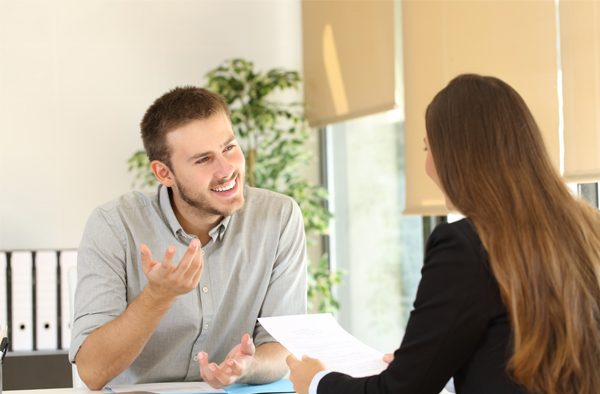 ... and as a recruiter, it's part of our role to screen the responses and pinpoint the most suitable applicants.
However, you could be missing out on some great candidates if you're focusing solely on a candidate's CV and not delving deeper into their experience.
A CV documents a candidate's experience, listing their core skills, meaning soft skills such as communication, confidence or a candidate's work ethic is harder to assess within their application.
Below are five things a CV can't tell and how you can identify these requirements elsewhere in the recruitment process:
1. Work ethic
While CVs will show candidates' career history and allow you to explore their overall experience in a certain industry, it's harder to detect their work ethic. Hardworking, dedicated and motivated individuals are a must for any job role, but you can't find this out just by their C.V.
We screen candidates about their work ethic in a face to face meeting before we consider them for a role. This includes asking questions about their priorities in a working environment, how they adapt to any changes or looking into their ability to complete tasks or projects within given deadlines.
With our temp placements we offer a full working days interview - so be another great way for you to assess their work ethic, going beyond their CV and seeing how they perform in practice.
2. Appearance
Whether a candidate has a professional appearance in person is something you aren't ordinarily able to review until a face to face interview. Video or Skype interviewing could allow you to see how a candidate presents themselves before inviting them in — giving you an insight into how they dress to impress or put themselves forward in an interview.
Appearance isn't limited to the way a candidate dresses or interacts, consider reviewing their social media appearance. Reviewing their LinkedIn profile and exploring any testimonials, endorsements or the posts they share or like in their network.
3. Presence
Whilst each position you're recruiting for will require a different skill set there are some skills you should be detecting in each applicant. Soft skills such as confidence, communication, and interpersonal skills are harder to show within a CV and instead need a face to face to spot.
A candidate's personality will also play a big part as to whether they will fit with an existing team or manager. We spend a good deal of time with both client and candidate to make sure that we feel sure there will be chemistry and a chance for a good relationship to be built. It does mean we get to know people better than a lot of agencies who don't always take the time to meet candidates and then struggle to place the right person in the job.
4. Reputation
The referencing stage of the recruitment process occurs typically after the interviews and screening is completed. Whilst most candidates won't feel comfortable with you contacting their employer without a confirmed offer, you can assess their reputation through other means.
Probing questions such as "how would you friends/colleagues describe you?" can make candidates reflect on their strengths from a different angle.
With easy access to social media, it is easier than ever to research a candidate reputation. With LinkedIn, you can easily access testimonials from previous employers or endorsements from clients or colleagues that showcase their core strengths.
5. Are they easy to work with?
Cultural Fit is a big part of the recruitment process, and as a recruiter, our role is to determine whether a candidate would work well with a team or with management.
Management styles can vary, and a CV won't be able to confirm which candidates will be able to adapt or if they are easy to manage in general.
Forming a strong relationship with our clients and hiring managers has always been the best way for us to find out if we are matching suitable candidates. And as most of our customers use us regularly for their recruitment, we feel like we are getting it spot on and usually find a perfect match.
It's essential to go beyond a CV and notice the potential of candidates. But it also takes time and often a bit of experience to pick up on the right things. We are experts in getting the right people for the right jobs and the positive feedback we regularly get from our customers is testament to that.
Call us today to see how we can find you your perfect candidate – 01442 600 100
Share