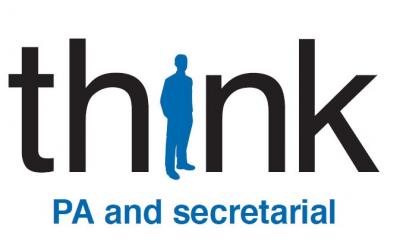 We are pleased to be representing some fantastic local candidates who are looking for their next position. Please see below for the profiles of two candidates currently in the market and seeking a PA/Office Manager role. Both candidates come highly recommended and I would be delighted to discuss any vacancy requirements with you and/or send you their full CVs on request.
Candidate Ref: 9571
PA to CFO/PA to Partners
Key skills:
Complex diary management and meeting scheduling
To provide the appropriate response to customer enquiries and/or re-direct to relevant directors within the office/division
Coordinating travel/hotel arrangements (both domestic and international including visas)
Attending board meetings/timely production of agenda, formatting board reports, presentations and minutes
Collating papers in advance of key meetings and follow up with directors to ensure Action Points are completed
Event Organising - Christmas office party, external team events, office social gatherings ensuring kept within budget
Processing invoices and expenses via internal system
Line management of reception and providing support as necessary

Other information:
Salary expectations £28,000+
Lives in Hemel Hempstead – car owner and will work within 10 mile radius
Available to start a new role from early August following redundancy (company relocation)
Experienced, professional, highly organised and efficient
Candidate Ref: 5806
PA/Office Manager
Key skills:
Diary and email managements for directors and senior management
Organising meetings and travel
Drafting correspondence, preparing reports, proposals and presentations on behalf of directors
Implementing a new staff HR system involving pay structure and appraisal scheme
Inputting and overseeing staff monthly payroll
Managing staff and heads of departments including 5 direct reports
Establishing, monitoring and reporting on staff targets, offering training and coaching to ensure staff achieved targets and bonuses
Main point of contact for external suppliers, partners and resellers
Full accountability for signing off £500,000 monthly customer bill run, ensuring accuracy of billing for clients and control of company margin
Maintaining company websites and social media to notify new and existing customers of discounts and offers
Holding monthly department meetings, reporting KPI's and updates to directors
Identifying trends and problems to improve and implement new working processes

Other information:
Salary expectations £30,000+
Lives in Hemel Hempstead and will work in a 10-15 mile radius
4 weeks notice period but can interview at 2-3 days' notice
Strong all-rounder with fantastic administration skills
Are you looking to recruit a Personal Assistant, Office Manager or Executive Assistant at this time? If you are, we would be delighted to discuss the vacancy requirements further and the services that we provide. Please contact us on 01442 531155 or email [email protected]
Alternatively, if you are recruiting across any of the following areas in your business, our team of experienced consultants would be pleased to assist – administration, customer service/contact centre, sales admin/sales support, accountancy and finance, Human Resources, marketing, IT support/IT Helpdesk.
Share