Hemel Hempstead, Hertfordshire
Permanent
£35,000 to £40,000
Reference: 2179
We are pleased to be recruiting for an Asset Manager for a company based in Hemel Hempstead. This is a fantastic opportunity for someone to be responsible for overseeing assets that are owned, leased and /or subleased by our client.
You will be responsible for the management of the company's Lease Bases with particular focus on the end-of-life asset management. Determining the feasibility of Company asset acquisition and presenting supporting documentation to the finance team and wider business.
9am to 5:30pm, Monday to Friday with flexible working
Salary circa £40,000 per annum + benefits
Duties:
Participating in contract negotiations and managing commercial agreements for Assets.
Ensuring that Leasing Partners have a positive experience of partnering by working closely with them in the management of residual value risk.
Working to develop a 'Master Asset management plan' specifically based around Leased Sales in the UK.
Reviewing, organising and maintaining leased portfolios of the Sales Teams and Account Managers.
Managing physical assets contained within the portfolio and retiring assets as required with the goal of mitigating end of contract risk.
Manage the development of extension rental opportunities within the Lease Base thus increasing revenue recognition.
Analysing and evaluating the portfolio progress and enact necessary changes (for example were Residual Values no longer match disposal value).
Participating in contract negotiations and managing commercial agreements for Assets.
Issuing of internal and external settlement quotations upon request
Effectively managing assets according to the investment plans that they were acquired or deployed for.
Analysing asset financial and operational performance, generating budgets, and carrying out variance analyses
Assisting cash flow forecasting and management therefore ensuring internal investment is maximized.
Strategically advising Head of Leasing and the Group Financial Director on what actions to take with their assets.
Assessing current asset status, future needs, and investment goals.
Administering risk analysis surveys to determine their risk profile, aiming to maximise returns and minimise losses on assets and investments.
Assessing and managing risks associated with current assets, such as Loan or Showroom devices.
Analysing Asset value timelines to forecast for a future estimated value and qualify any future potential risk.
Analysing and evaluating the portfolio progress and proposing any necessary changes (for example were Residual Values no longer match disposal value).
Compiling and presenting asset management reports.
Recording, monitoring and managing assets from acquisition to disposition
Future planning: help to understand how growth in ROI can be achieved by various kinds of assets that the company has or will have in the future.
Candidate requirements:
Previous experience within an asset management role.
Self-starter with strong ability to work effectively in a team, as well as strong communication skills (written and verbal)
Strong ability to think analytically and strategically, and to execute tasks tactically.
Strong ability to work in a fast-paced environment within tight schedules and meet strict deadlines.
Strong analytical skills and highly skilled in math and finance
Skilled in negotiation and project management
Excellent critical thinking skills
Ability to work effectively with all levels of professionals in the organization and achieve team goals
Expertise in Microsoft Office package, including Outlook, Word and Excel
Excellent ability to give attention to detail, prioritize and perform multiple tasks together and still achieve accuracy.
Be abreast of current trends concerning the demographics, product supply, economic drivers, and job growth that affect a portfolio and take action on them.
Apply For This Job Now
Share vacancy
Apply for the Role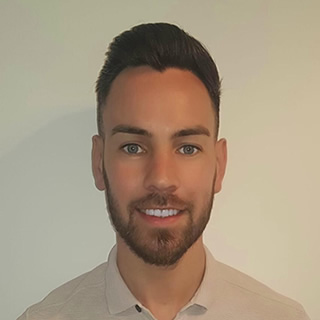 Call Ben on 01442 600100 now to discuss this role or register online click...
Apply Now
Related Vacancies