Hemel Hempstead, Hertfordshire
Permanent
£20,500 to £22,500
Reference: 1619
Think Specialist Recruitment are pleased to be recruiting for a Customer Service Onboarding Executive to join an expanding team to help achieve their goal of being the number one customer service department in their industry.
Do you have excellent Customer Service and Admin experience?
We are looking for someone to be an important part of the Business Development team, providing crucial support to customers. The right candidate will take ownership of the technical aspect of the onboarding process in a fantastic open plan and modern working environment, providing a joined-up approach during this critical time, ensuring all aspects are aligned and liaising with customer directly on any action required
The company offer fantastic training and progression opportunities
9am to 5:30pm, Monday to Friday
Duties:
To build solid working relationships with customers, built on trust and personability.
To be the point of handover from the Sales Executives once a sales lead has been converted, building and maintaining relationships with customers.
Being proactive in working with customers to ensure memberships are set up correctly and assisting with updates as required.
Facilitating smooth transfers, working directly with the customer whilst coordinating any necessary data transfer requests and being their central contact during the transition.
Completing imports of data within the required timeframes whilst maintaining accuracy.
Report to the Sales Manager progress of imports; changes to data and value of transfers.
Liaise with alternative providers to clarify any data discrepancies.
To provide after-care to transferring customers, assisting with discrepancies in data and updates as required.
Handing over the new member to the relevant team and ensuring that the new Member is properly inducted.
Gain insight from customers to utilise in campaigns and new business marketing.
To support the implementation of the agreed Business Development strategy to assist with the onboarding process for new members into each of the product streams.
Deliver a quality customer service, follow up queries and complaints promptly and maintain the CRM database as necessary.
Candidate requirements:
Provide an excellent customer service.
Able to deal with professionals in different spheres of activity.
Analyse data, reach conclusions and make recommendations.
IT literate.
Must be able to present information clearly and concisely, both orally and in writing.
Possess good interpersonal skills, communicate effectively in order to advise and inform colleagues and other stakeholders.
Must be driven and ambitious.
Must be able to handle a range of different tasks simultaneously and prioritise a heavy workload.
Must demonstrate common sense and good judgement.
Must be able to work unsupervised.
A flexible attitude to work is essential.
Apply For This Job Now
Share vacancy
Apply for the Role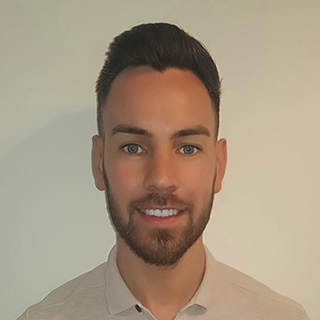 Call Ben on 01442 600100 now to discuss this role or register online click...
Apply Now
Related Vacancies