Hemel Hempstead, Hertfordshire
Permanent
£30,000 to £36,000
Reference: 1585
We are pleased to be working with a fantastic organisation based in Hemel Hempstead. My client is looking for a Financial Analyst to provide in-depth financial analysis to Senior Management, deducing insights from financial results, trends and KPI's to determine effectiveness, identify risks and opportunities and enhance future performance.
This role is also responsible for supporting the production of the monthly Management Accounts.
We are looking for someone to create effective and credible partnerships, working collaboratively to support and challenge stakeholders in all finance matters.
Key Responsibilities:
Preparation of regular Financial KPI Reports, explain variances and trends within the financial results.
Provide insightful financial analysis, using large volumes of financial data from various sources, identifying trends, patterns and anomalies.
Create reports and present financial analysis to internal stakeholders including Senior Management, Directors and the Chief Executive, as required.
Undertake financial modelling and scenario planning to support decision-making and enhance business performance.
Provide financial input into internal and external benchmarking and data gathering processes.
Provide in-depth financial analysis.
Respond to analysis and modelling requests from internal customers and stakeholders in a timely manner, providing concise and meaningful information to support decision making, whilst ensuring compliance with applicable control processes and frameworks.
Interact with budget holders and department leads as necessary to provide financial reporting and analysis on current and planned performance.
Support other finance ad-hoc analyses and projects, deep dive reviews, spending reviews, development and other capital expenditure etc.
Input into statutory, regulatory or other external reporting as required.
Assist with the production of accurate and timely divisional monthly management accounts within the agreed timetable, providing commentary as required.
Liaise with budget holders to review their monthly management accounts, correcting any identified errors and establishing the cause of variances to budget or forecast and agreeing action plans to rectify these where possible.
Review financial management information on a regular basis, identifying and reporting matters of likely current or future concern to the Senior Management Accountant as soon as these are known.
Ensure the correct accounting for Income and Expenditure in accordance with the applicable accounting standards, statement of recognised practice and any regulatory requirements.
Prepare and post nominal ledger adjustments, including but not limited to accruals, prepayments and apportionments.
Prepare monthly reconciliations for specific codes/areas for review by the Senior Management Accountant.
Take a lead role in the development of a quarterly forecast process.
Support Managers to provide quarterly forecasts and prepare annual revenue budgets.
Review and challenge Budget Managers on the validity of their forecast and Budget submissions to ensure submissions are accurate and in line with the overall targets.
Assist in the creation of the annual budget in accordance with the agreed timetable.
Periodically review the budget setting process within related service areas and ensure that explanatory process notes are up to date.
Produce and validate statements in preparation for the annual external audit. Collate and provide documentary evidence to support the accounts and reconcile monies held in trust funds.
Assist in liaising with the external auditors, providing requested information and resolving queries in a timely manner.
Keep up to date with changes in service charge legislation, accounting standards and operational frameworks and their impact.
Candidate requirements:
Minimum of 4 years Finance experience
Experience in Management Accounting
Finance Analyst experience
Keen team player
Social
Keen to develop
Strong experience in analysing financial data
Provide in-depth Financial Analysis
Review Financial results, trends and KPI's
Financial Planning experience
Apply For This Job Now
Share vacancy
Apply for the Role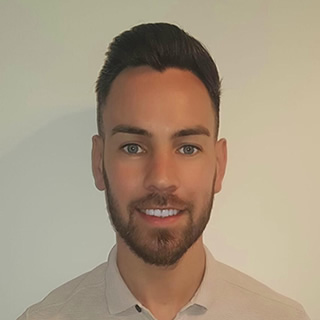 Call Ben on 01442 600100 now to discuss this role or register online click...
Apply Now
Related Vacancies