Hounslow, Greater London
Permanent
£25,000 to £30,000
Reference: TSR.403.Wlon
We are working with a global logistics business to recruit a Driver Compliance and Training Executive to take responsibility for monitoring compliance and training requirements for drivers across the UK. Working closely with the Service Centres, this is a new role this will be a busy and important role that enables the business to work effectively. We are seeking candidates with previous driver/transport/logistics compliance experience, fantastic organisation skills and an excellent eye for detail.
Overview of role:
Monitor and ensure the drivers training records and ensure full legal compliance at all times
Oversee and manage all vehicle, operator and personnel legal compliance measures
Effective communication with the business at all levels to support the release of assets and personnel to ensure the continued support of the legal compliance to meet DVSA standards
Manage Driver CPC Licence processes and obtain approval of new Modules.
Work with training department to ensure that all drivers CPC training and any other related training is updated. (Including driver induction)
Coordinate with the operation to ensure all drivers are released when required for training.
Escalate any failures to ensure full compliance.
Keep informed regarding pending industry changes, trends, and best practices and assess the potential impact of these changes on organizational processes.
Manage svc audits and ensure all are completed, one visit per year and keep copies of all audit records carried out by Regional Ops Engineer.
Conduct or assist with the internal investigation of compliance issues.
File appropriate compliance reports and if applicable file with regulatory agencies.
Maintain documentation of compliance activities, such as complaints received or investigation outcomes.
Conduct periodic internal reviews or audits to ensure that compliance procedures are followed.
Consult with corporate solicitors as necessary to address difficult legal compliance issues.
Advise internal management or business partners on the implementation or operation of compliance programs.
Collaborate with HR departments to ensure the implementation of consistent disciplinary action strategies in cases of compliance violations.
Prepare management reports regarding compliance operations and progress.
Manage the businesses operators licence's to ensure full compliance at all times
Ensure that each operator's licence has sufficient transport managers and identify any shortfalls and advice on what training is required.
Ensure that all infringements identified from the Tachograph analysis are reported and actioned.
Ensure all vehicles are legally compliant and where appropriate are loaded onto the online DVSA systems for the operator's licence.
Keep records of operating centre margins and identify any sites that need to be increased and work with Fleet admin to ensure these are increased to a suitable level for both the operation and ensuring DVSA standards are met.
Monitor and report on any drivers DVLA licence that after checks does not meet the legal and businesses requirements this includes additional nominated drivers of company cars.
Report on the latest telematics data and accident KPi's to ensure the business has all the latest information and action any adhoc requests
Candidate requirements:-
Understanding of Transport Legal compliance
Extensive experience of driver/transport legislation
Excellent administration and organisation skills
Good all-round understanding of Microsoft Office applications
Ability to deal with and communicate effectively with management at all levels of the organisation
Good attention to detail
Ability to analyse data and reformat into readable / useful reports
If you have the relevant skills and experience to be considered for this role, please apply now and we will be in touch with shortlisted candidates ASAP.
Looking for the next step in your career? Think Specialist Recruitment.
Apply For This Job Now
Share vacancy
Apply for the Role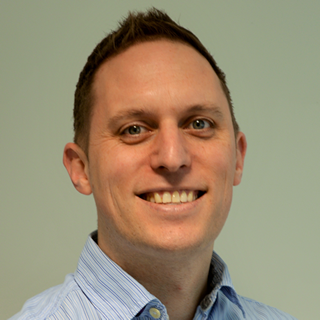 Call Chris now to discuss this role or register online click...
Apply Now